Solar Street Light (SL-X)
Innovative split structural design, IP66, Double-sided solar panel design, Improved the power generation by 30%~50%, Anti-wind resistance of level-16, Adjustable angle bracket, High power specially design for engineering.
Luminous Efficacy
>210lm/W
LiFePO4 Battery
7-10 Rainy
Days Backup
Lighting Mode
Night
Microwave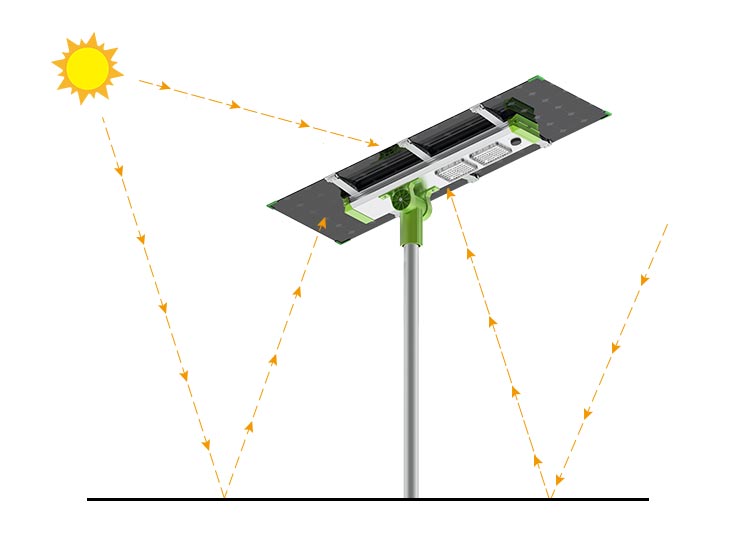 DOUBLE-SIDED SOLAR PANEL
When double-side solar panel is exposed to sunshine, it can absorb direct sunshine radiation at front side. Its back side can also absorb scattered sunlight, thus improve the power generation by 30%~50%.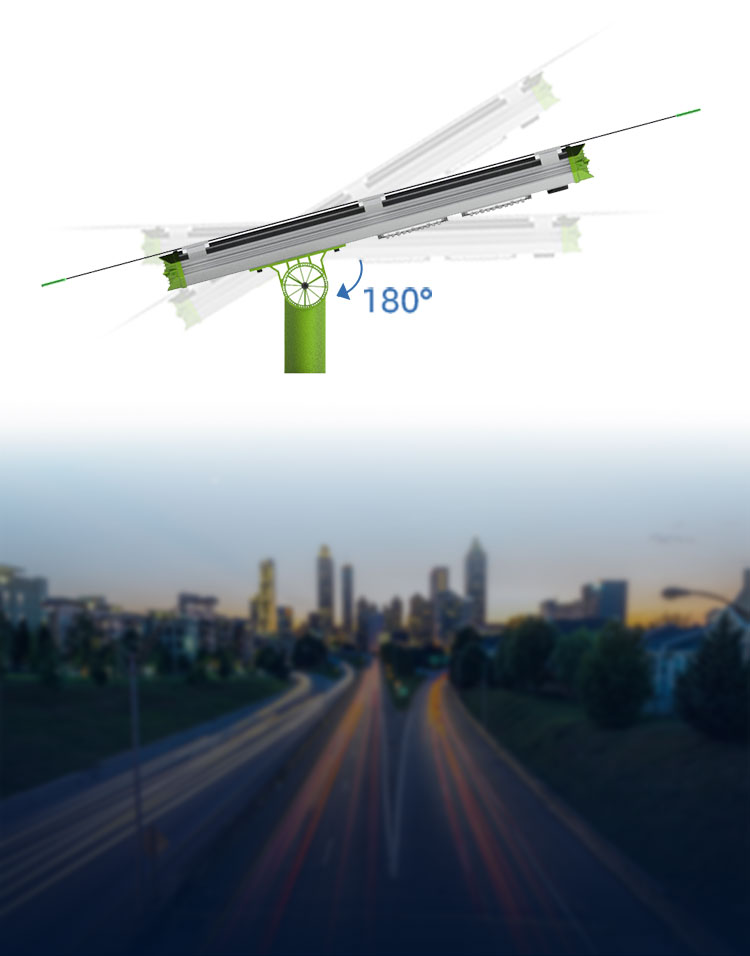 ADJUSTABLE ANGLE BRACKET
Brand-new adjustable angle design, 180 degree arbitrary adjustment, Anti-wind resistance of level-16, Suitable for different installation roads.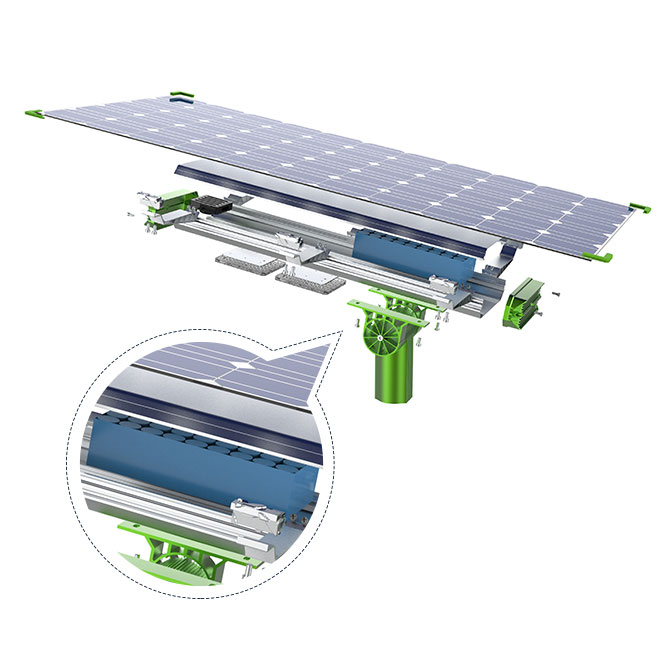 LIFEPO4 BATTERY
Long life cycle, >2000 times deep cycle, Good performance at high temperature resistance, Low self-discharge rate.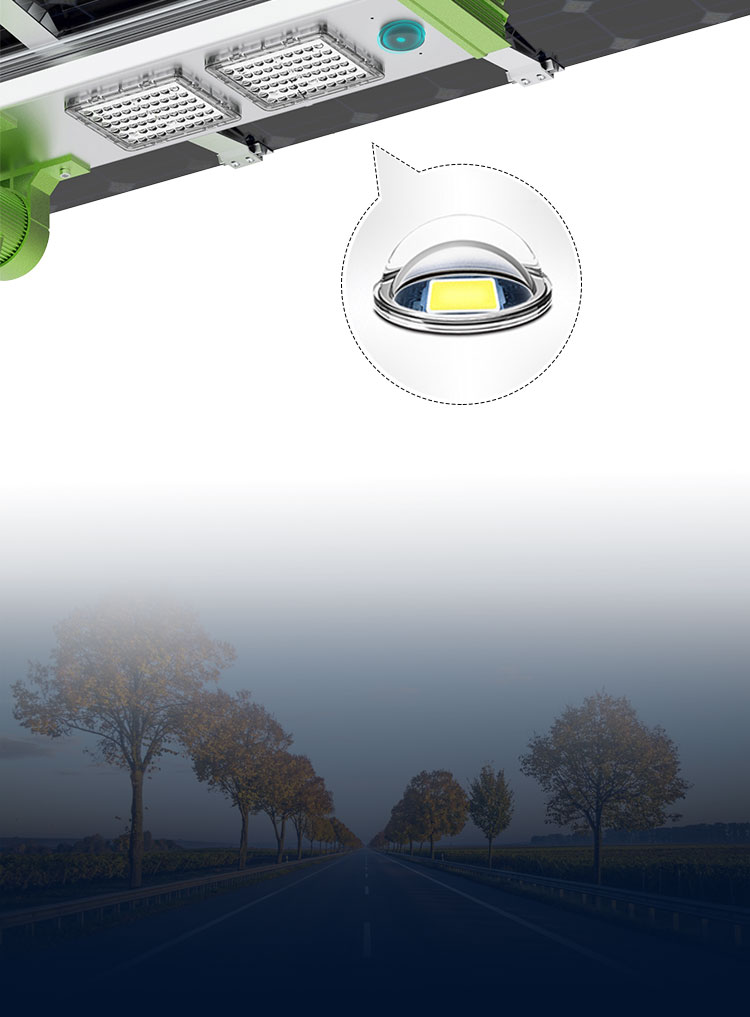 HIGH BRIGHTNESS LED CHIPS
Adopting imported high-brightness Bridgelux 3030 and 5050 led chips, Lab testing luminous efficiency up to 210lm/w, The maximum luminaire power can reach 200W, And the solar panel maxium 260w available, Remote controler, 4 lighting modes for optional.
Professional Service
1. Manufacturer, rich experience in Solar Lighting for 14 years
2. Seeking distributor and project contractor
3. Free replacement during 8 years warranty
4. After-sales, provide professional solution
within 48 hours