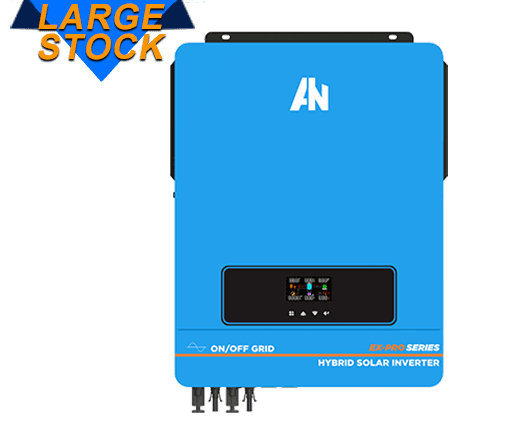 Hybrid Solar Inverter (Ex-Pro)
Anern latest research and development of off grid inverter. The Ex-pro series directly supplies power to the load and the excess is stored in the battery. When there is still excess, it can be integrated into the grid. In particular, it uses a double PV input design to facilitate solar panel wiring and reduce the use of the confluence box. Chinese Manufacturer, Spot Good Sales, Limited Times Offers, Focus on Wholesale, Distribution. ( *Send inquiry, Get Discount Now!)
Maximum Solar Charging Current
180A
Maximum Second Load(battery mode)
3.4KW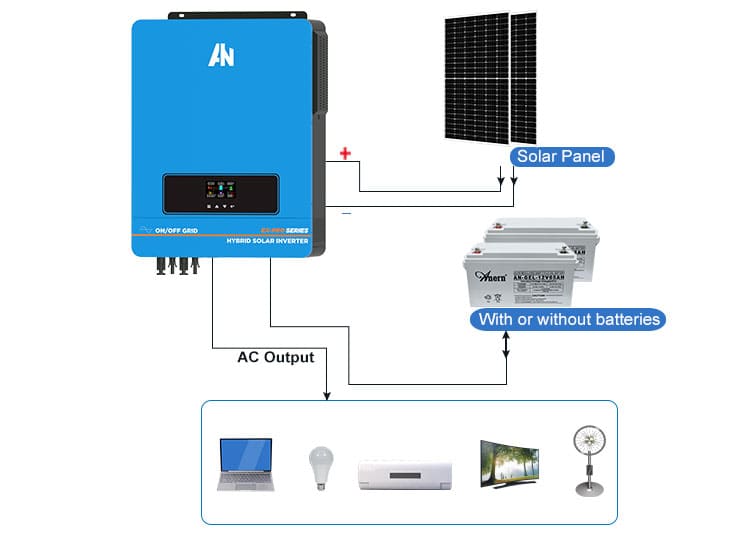 ANERN PATENT DESIGN
Pure Sine Wave Inverter;
Supports off-grid mode;
Self-consumption;
Operating without batteries.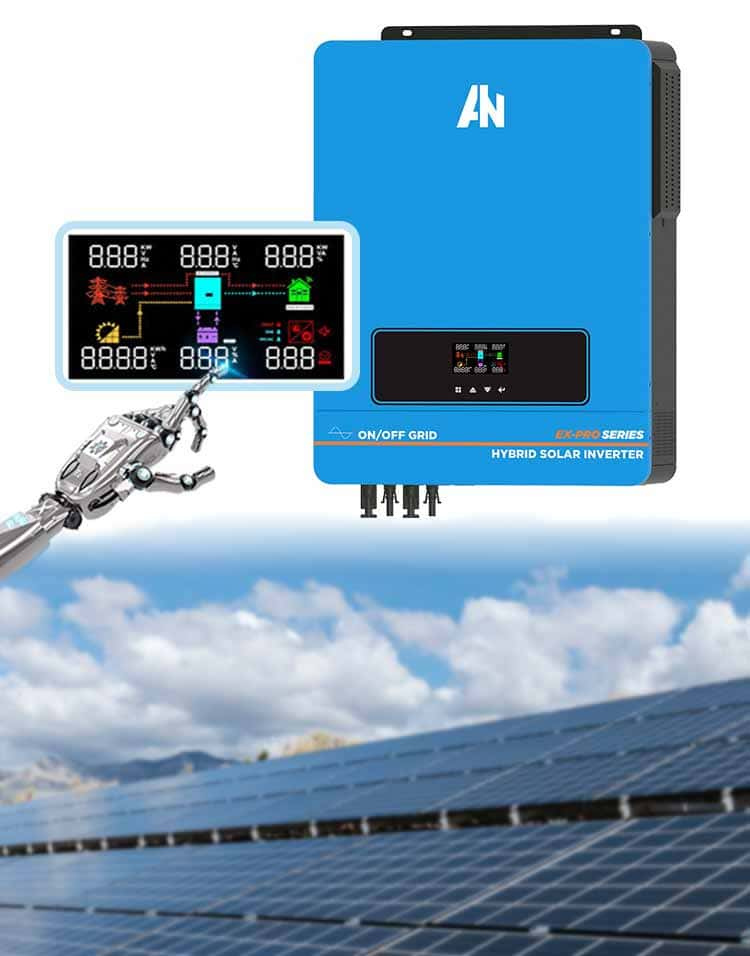 LCD DISPLAY
★Touch button;
★Offers easy-accessible button operation;
★ One-click restoration to factory Settings.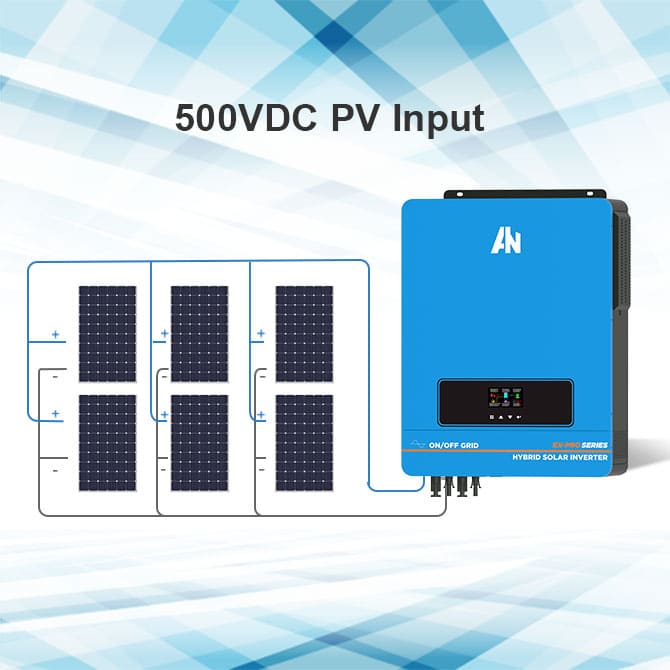 DUAL PV INPUT
★MPPT controller-inverter integrated design.
★Communicate with WIFI for IOS and Android.
★ Monitor and troubleshoot with USB/RS232.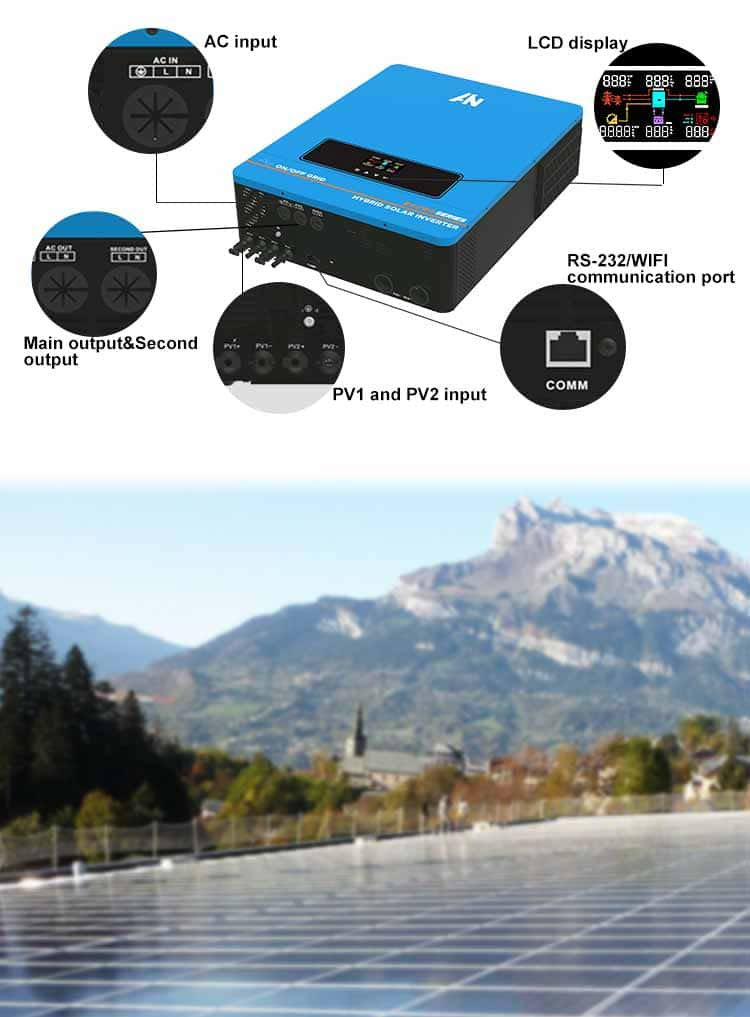 DUAL AC OUTPUT MODE
★ The continuous output of the secondary load is not affected by the primary load.
★ Built-in anti-dusk kit for harsh environment.
Professional Service
1. Manufacturer, rich experience in Solar Inverter for 14 years
2. A class solar panel, lifespan more than 25 years and 8 years battery
3. Easy installation,connect each parts according to our use manual and video.
4. After-sales, provide professional solution within 48 hours.